It's another typical restaurant conversation, but when Derrick tells Tamara that you have sex with all the people the person you have sex with, has had sex with, its not the reaction he was expecting… I think. Anyway, thanks for reading! Remember, sharing is caring.
Visit our store for discounted Single Dad Diaries stuff!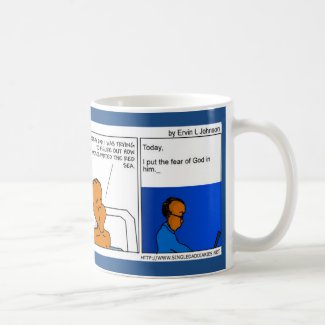 Single Dad Diaries mug – The Fear of God
by
SingleDadDiaries
Design
printed mugs
online at zazzle.com
 More funny, for your money!